Cellulite Treatment
Skin Deep now offers the latest, proven method for cellulite reduction,
the Dermosonic® Method.

An initial series of treatments and minimal follow-up can make it look like you've been going to the gym regularly.

Dermosonic® is the first system to incorporate two complementary modalities, Ultrasound and Non-Invasive Subdermal Therapy (N.I.S.T.) into painless and comfortable treatment sessions that act on the circulatory causes that lie behind cellulite.

Why wait?


The Dermosonic method is a dramatic in-office cellulite reduction treatment that offers dramatic results. Excellent for contouring and smoothing out problem areas including:
• buttocks
• hips
• thighs
• stomach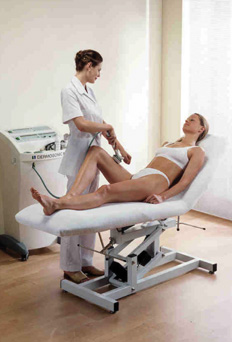 Introducing...
Liposculpt and Cellulite Therapeutic Massage

Enhanced Liposculpt and Cellulite Reduction
The MD2TM Liposculpt Therapeutic Massager Home Care Program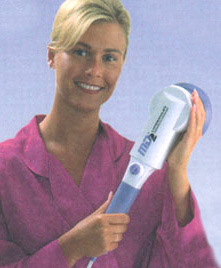 Cellulite Reduction: The MD2TM Liposculpt & Cellulite Therapeutic Massager complements and enhances cellulite reduction treatments. Therapeutic massage has been medically proven and documented to temporarily increase circulation and temporarily reduce cellulite.
At-home treatments and cellulite massage, self-administered with the MD2TM Liposculpt & Cellulite Therapeutic Massager, can be easily and effectively performed with MD2TM's patented engineering principle called Directional MobilizationTM, advanced lipoapplicators, and simple-to-perform techniques.
The MD2TM Liposculpt & Cellulite Therapeutic Massager is positioned as the first self-care, and foremost medically powerful, therapeutic-quality unit. The MD2TM has been conceptually endorsed and designed by physicians; and it is patient-friendly for at-home, self administered treatments. It will provide you with the tools you need to enhance your PSTS recovery and/or cellulite therapy programs.
The Skin Deep Enhancement Center is a center for the improvement and correction of your face and skin. The center is located at 6635 Daly Rd., West Bloomfield, MI 48322.

For a complimentary consultation, call (248) 539-FACE.